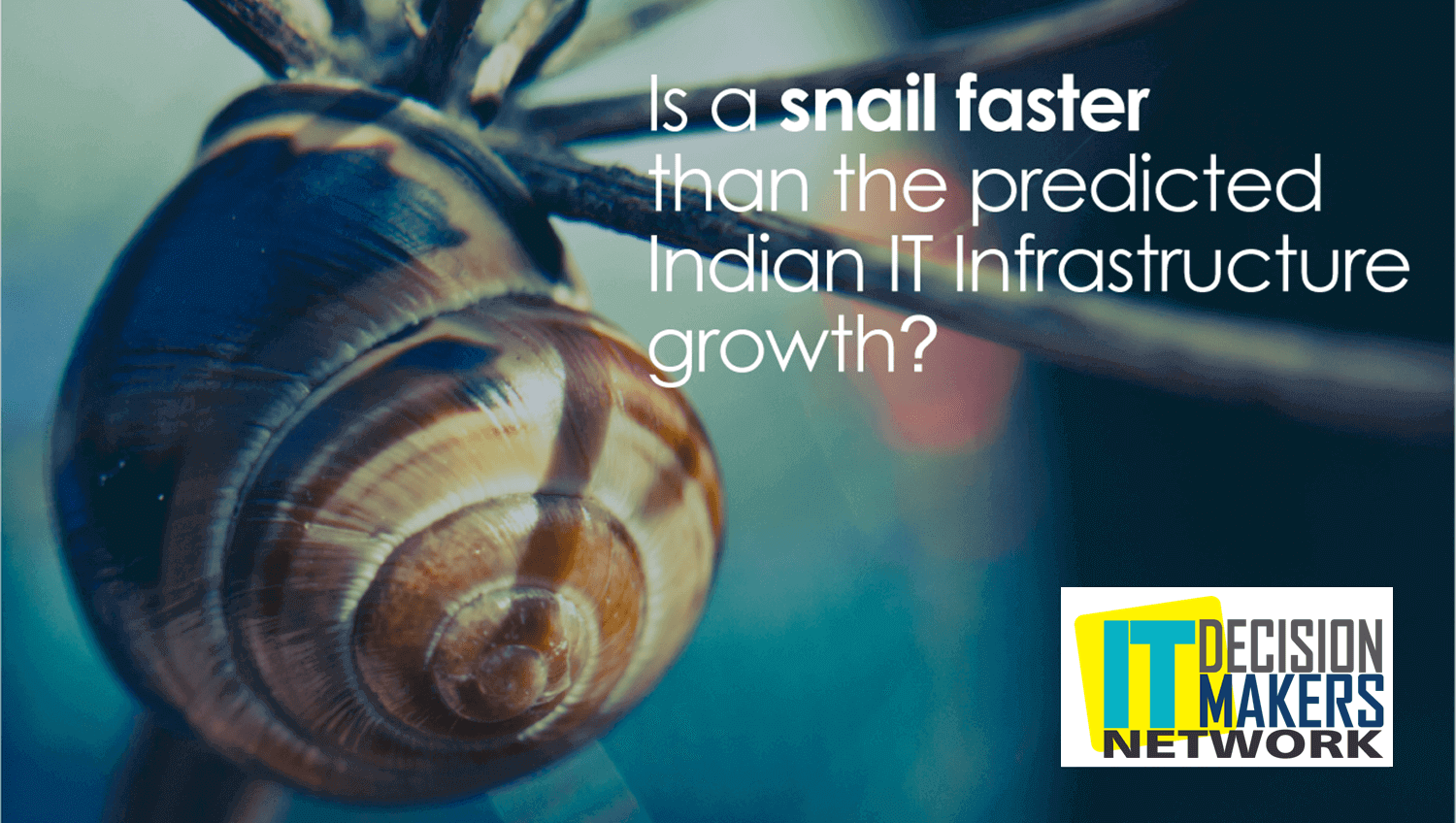 Gartner values the Indian IT infrastructure market at $1.9 billion in 2016. According to Gartner, Enterprise Networking will hog the lion's share of revenue ($848 million) followed by servers ($834 million) and storage ($253 million). The same report suggests that Indian IT expenditure is projected to grow 7.2% annually.
Let's do some reality check.
India is one of the top ten fastest growing economies in the world. Technological revolution is at the forefront of this growth and has become one of the key deciding factors of business continuity and success.
Will the predicted slow growth in the Indian IT infrastructure sector hamper business competency?
It is a little early to say that. But ignoring the end user demands will have adverse effects. Be it the customer, marketer, sales person, operations manager, etc. – every end user is well informed and pampered with the goodness of all the latest technologies in their personal lives – say, mobility, cloud, IoT, wearables, etc. The vibrancy of the scene is so impactful that the IT decision makers are forced to evaluate scalability or upgradation or acquisition of new infrastructure to enable IT infrastructure flexibility and stay competent.
Do you think the end user demand in India will prove Gartner's predictions wrong? Does your organization face the situation of end-user driven IT infrastructure modification? Leave your comments below.
Soures: http://www.gartner.com/newsroom/id/3304317; http://www.magzter.com/news/603/1656/052016/lqhgb;