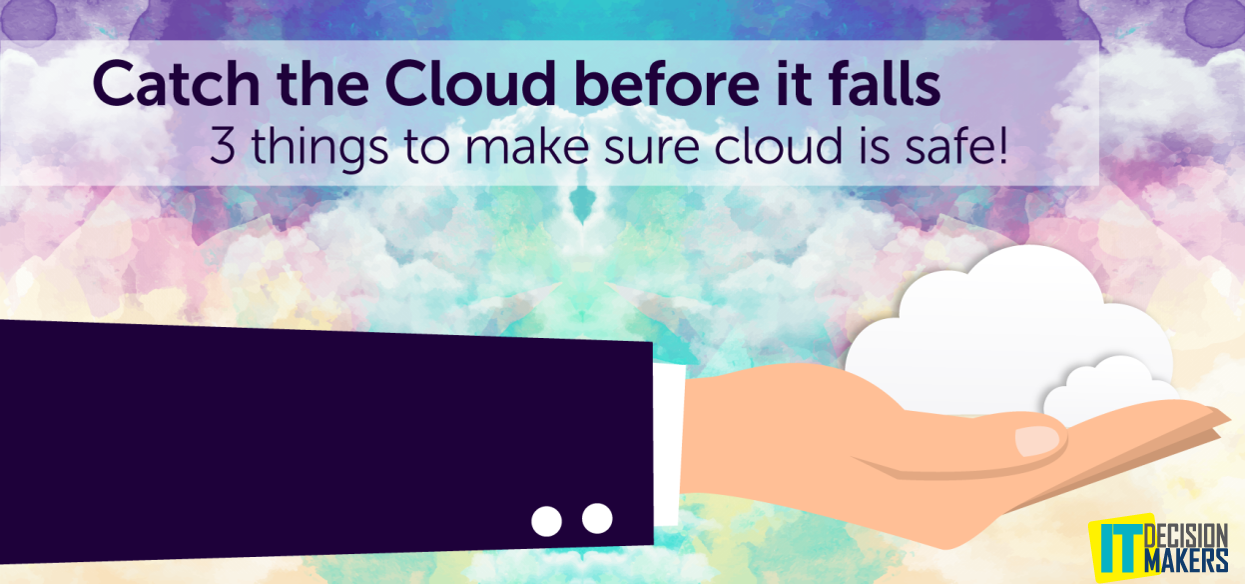 Cloud is convenient and safe for enterprises if managed in the right way. Here are three aspects that you MUST consider while enabling cloud services:
Data control – Ensure the data is classified, protected and always have a backup of your most important data. Implement firewalls, antivirus, intrusion detection software etc. to ensure data protection.
Device control – Ensure strict control based access to devices. In BYOD scenarios, consider geo-fencing for location sensitive data.
User control – Ensure data and applications are accessed by authorized users. Enable two-factor protection and encryption keys to prevent data breaches.